Case study 3
The murder of political representatives of the Croatian people committed in the People's Assembly on January 20, 1928 only deepened the ongoing crisis in the Kingdom of SHS and distrust among its constitutive nations, the distrust historian Milorad Ekmečić saw as worse than a war. The situation after the bloodshed in the parliament called for "a statesmanlike solution." But who was there to find it?
"All the King was doing at the time was trying to pour oil on the troubled waters."1 The country's leadership's unchanged team pursued its policy as if nothing had happened. It demanded convening of a "bloody" parliamentary session (convened on August 1, 1928) and just two weeks after the shooting Prime Minister Velja Vukićević resigned (July 4, 1928); premiership was assigned to Dr. Anton Korošec, the police minister at the time the murder had been prepared. The newly formed coalition government (Slovenian People's Party, Yugoslav Muslim Organization, Radical Party and Democratic Party) paid almost no heed to strong reactions to the parliamentary assassination at home and abroad.2 Trumbić called this cabinet "defiant."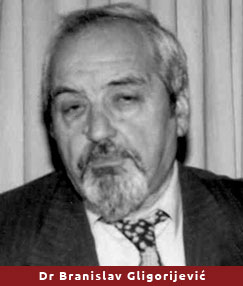 A "statesmanlike solution" was not to be expected from King Alexander – for two reasons at least. He was ambitious and self-assured about his talents. He believed he was the second biggest Slav ruler in the world after Russian Tsar Nikolai II. And above all he was an authoritarian by nature that materialized the St. Vitus Day Constitution. But "his intellectual horizons and understanding of the world were not exactly vast or deep."3 He was solving crises with means that caused them in the first place: by force. Even if judging by some more accurate portrait of the King historian Branislav Gligorijević had drawn, it must be said that his abilities to offer a "statesmanlike solution" were rather limited.4 The Court had been involved in the assassination in the Assembly. It was only logical that the King was lured by the solutions that had postponed, for an entire decade, any chance for compromise and agreement with Croats.
And all that time the country was in turmoil that crystallized various political demonstrations. At the news about assassination of Croat MPs protest broke out in several places in Croatia. Clashes between the police and protesters left three people dead, 50 wounded and over one hundred arrested.5 Everything related to the murder triggered off demonstrations of bitter feelings: funerals of Dr. Đuro Basariček and Pavle Radić; Stjepan Radić's return from Belgrade; and his eventual death and funeral.
People in Serbia were also publicly condemning the assassination of Croat leaders as registered in Croatian historiography.6
Notwithstanding the bloodshed in the parliament King Alexander continued governing in the manner that brought about the assassination in the first place ("amputation" of Croatia and Slovenia, dictatorship, the imposed constitution, etc.). The manner itself did not reflect so much his absolutist and military nature as it did his understanding of the Kingdom of SHS as a state. Renouncing any idea of decentralization, autonomy or federalism as separatism, he actually breathed life into separatism and made himself – and the state as well – the target for separatists.
Foreign diplomats in the Kingdom were well aware of that. So the British Ambassador observed in his report that Yugoslavia had been easier to imagine than create, adding "The pre-war Prussian arrogance had never reached that level that could be described by Serbian belief about being 'chosen people.' Serbs are the masters here and Serbs will be taken accountable when a change takes place."7
And the French Ambassador who had visited Slovenia and Croatia on the eve of King Alexander's assassination in Marseille, reported to his Ministry: We can no longer close our eyes to this unhealthy policy. I we want to save Yugoslavia's unity and probably its dynasty too, we must turn to constitutional development, based on freedom and federalism that respects individualities of all the peoples in that country (emphasis – L.P.). We should never be carried away by the promise that we know from experience to have carried us away in 1930 and 1933, and go on supporting, financially and morally, the dictatorship."8 However, the bloodshed itself was a part of the plan King Alexander had already made: now that Stjepan Radić was "out of the way" Croatia (along with Slovenia) had to be too.
"Amputation:" a true intention or just a threat?
The idea about "amputation" of Croatia, along with Slovenia, was a topic in Belgrade in 1920, 1923 and 1924. That was a reaction to Croatia's opposition to centralism and Unitarianism. The idea was revived after the bloodshed in the People's Assembly. "It was believed that if several bullets could disturb the entire relationship, to shake the entire country, it would be much better to put an end to everything for good. No one wants to have a civil war or a state of emergency, but neither a federation nor a personal union. They should best separate peacefully and consensually like Norway and Sweden. They should better withdraw from the demarcation line and inform friendly countries about it."9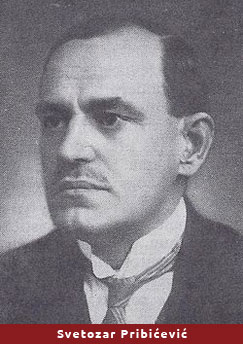 Ivan Meštrović and Svetozar Pribićević – the latter co-chairing Peasant Democratic Coalition with Dr. Vlatko Maček after Stjepan Radić had been shot dead – left major testimonies about the renewal of the "amputation" idea in the summer of 1928. Accordingly, King Alexander had told him (Pribićević) on July 1928 to pass his message to Stjepan Radić "who goes to Zagreb tomorrow that he may proclaim secession once there." "We can go on with Croats no more," said the King. And the next time they met (July 9, 1928) he told him, "With what will be left we will at least have a solid state. And my late father was saying to me that one cannot go on with Croats, that they've been enemies of Serbs for centuries and that one cannot have a common policy with them."10 Pribićević writes that he replied he was against the "amputation" idea warning the King of the "international significance" attached to the creation of a Yugoslav state the "breakup of which could hardly be seen as an internal affair."11
His colleague Dr. Vlatko Maček also renounced the possibility of "amputation." "I am telling you openly," he said to the King, "that we are not after ruining the state, we are not after destroying its borders." "However," he continued, "we need to be fully equal in all common affairs…In the case of amputation, Serbians could say that these (Croatian areas, L.P.) but they are not. But if they have regrets – unfortunately, we have had, many a time – if they have regrets, there can be a separation but there cannot be an amputation."12
And at his deathbed Stjepan Radić said, "We are intermixed so that we have to unite…we cannot win our territories even by a civil war unless we are after being lost and gone forever."13 Alongside this quote in her "20th Century History of Yugoslavia," the translation of which was published in Belgrade in 2013, Marie Janine Čalić adds, "These words sound like prophecy today."14
But the "amputation" idea was also easier to imagine than realize. Though seeing King Alexander as a ruler aware of the "burden of rule" on his shoulders, Branislav Gligorijević says, "It was rather typical for the King not to give another thought to bad moments as if they had never been, as promptly adjust himself to new circumstances."15
Actually, says Gligorijević, the idea of "amputation" was "just an appropriate political reaction to Croatia's threats with secession. Hints at separation with Croats were meant to mobilize Serbs in Croatia for turning to their mother country."16
King Alexander dreaded the bloodshed "amputation" could trigger off. And, at the same time he had to take care of his position. When he elaborated the "amputation" idea to MP Gregor Žerjav, the leader of Independent Democratic Party, the latter said to him, "Your Majesty, all this leads toward one outcome – your abdication. I think you are the only king who wants to make his country smaller."17 King Alexander was so angry at these words that he all but shortened the life of his interlocutor who a weak heart. Other facts also indicate that "amputation" was more of a threat than a true intention.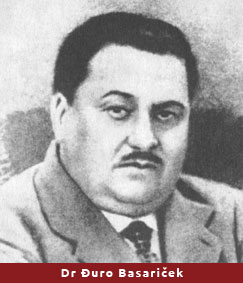 Dictatorship has been prepared for long: most probably ever since Nikola Pašić's death in 1926. With the best-known Serbian politician out of his way autocratic Kong Alexander thought it would be much easier to get rid of politician less known and of the so-so parliamentarianism. The parliamentary opposition saw through his intention. Dr. Đuro Basariček, HSS MP Puniša Račić will shoot dead in the People's Assembly on June 20, 1928, was alerting of "clandestine forces" in the country. He was referring to the secret organization "White Hand," the army camarilla. King Alexander was only maneuvering after the shooting in the People's Assembly. In late December 1928, Premier Dr. Anton Korošec stepped down. The King started consultations with parliamentary parties. Representatives of Peasant Democratic Coalition were calling for elections and a new cabinet, and revision of the St. Vitus Day Constitution; in other words, they wanted to see the situation in 1918 restored. Radicals and Democrats were against all these demands but ready to negotiate. But the Court interpreted all this as parliamentary parties' inability to find common ground and released on January 15, 1929 that "this is why there are no possibilities for any parliamentary solution that would fully guarantee the country's and peoples' unity."18 Hence, all that is left is a non-parliamentary solution.
Already on January 6, 1929 "Official Gazette" published King Alexander's Proclamation saying, "The time has come for no one who may or should be standing between the People and the King."19 The constitution was annulled and the People's Assembly dismissed. The Court's high efficiency testifies that dictatorship has been prepared for long.
King Alexander entrusted Gen. Petar Živković with the premiership for two reasons: the army was his main pillar; and, the General had been a time-tested friend of the Karađorđević dynasty. He had been an accomplice in the murder of the last of Obrenovićs on May 29, 1903 and a false witness against Dragutin Dimitrijević Apis in 1917 in Salonika. Gen. Petar Živković proclaimed that his cabinet's main goal would be "to impose order and discipline on the administration" and "to harmonize legislation in the entire state as soon as possible and thus fully ensure law and order."20
Along with the King's Proclamation (January 6, 929) the Official Gazette published the laws that institutionalized dictatorship. The Law on the King's Rule and Supreme Administration provided that the King shall hold all the reins in the country and that he "shall be untouchable." The Law on the Protection of Public Safety, Law and Order banned all associations and political parties "engaged in propaganda and convincing people that the existing order should be changed." "All political parties bearing religious or tribal marks shall be banned and dissolved."21 The Law on the State's Name and the Kingdom's Division into Administrative Districts – along with the legislation on personal rule and ban on political life – formalized the sum and substance of the dictatorship: the Kingdom of Serbs, Croats and Slovenians was renamed the Kingdom of Yugoslavia, and divided into nine banovinas. The Kingdom was divided by geographic rather than historical criteria. The King was appointing bans. The legislation of January 6 set the stage for state centralism and national Unitarianism.
Justification for dictatorship and reactions to it
King Alexander's proneness to autocracy and his obsession with a unified state, along with his belief that Slovenians were archaic and "should be ruled with an iron hand,"22 were not been reasons enough justifying dictatorship as a system. But all this helped the King to choose the right moment for imposing dictatorship and feel sure, regardless of the power he had, that it would not meet any strong resistance.
It was already in the 1920s that the idea of a common state became a disappointment. The way in which its first constitution was declared, on June 28, 1921, was seen by some of its peoples as majoritarianism. It turned out that – even though named after three nations – the country was divided along ethnic lines into those who govern and those under their rule. The temporary arrangement that lasted too long, frustrations with heavy human losses in the war, economic and social hardship, political violence (Declaration, the Law on the Protection of the State, etc.) and confronted "national interests" resulting in a bloodshed – and the bloodshed in the midst of national parliament – turned the masses apathetic. And it was that apathy – claim historians specialized in the Kingdom – that actually made the dictatorship workable. "People's expectations that once political parties, inoperative and futile for too long, the pressing problems plaguing the peasantry would at last begin untangling actually played into the hands of the King's dictatorship."23 In fact this was what the majority of people looked forward to. The King accused parliamentarianism as such to the crises he himself, together with his camarilla, was generating in the parliament by turning down any agreeable solution. And, eventually, counting on mass exhaustion King Alexander provided seemingly the simplest solution – dictatorship.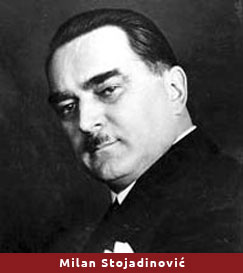 At the very beginning dictatorship was seen differently. In his memoires Ni rat ni pakt /Neither War nor Pact/ Milan Stojadinović noted down that it was "iron gloved" but not bloody. Those affected most by it – communists – labeled it "fascist dictatorship" and "military-fascist regime." The Communist Party of Yugoslavia, small at the time (3,500 members) was harshly persecuted. From 1929 till 1931 82 political trials of communists were held before the Court of the Protection of the State, and 400 members of KPJ and its youth branch /SKOJ/ were condemned to death.24
However, there was no noticeable resistance to the dictatorship – at least not at the surface. Even HSS leader Dr. Vladko Maček thought at first that annulment of the St. Vitus Day Constitution was a major achievement ("the vest is unbuttoned"25). Not only the Serbian civilian opposition did not oppose the act of January 6, 1929 but it silently stepped down the political stage, frightened and demoralized, and subjected itself to the laws banning political parties. But this was not only out of fear and opportunism – it was about its tacit support to King Alexander's goals.
True, leaders of political parties were anathemized. Svetozar Pribićević was interned, Dr. Vladko Maček put on trial before the Court for the Protection of the State, the same as Dragoljub Jovanović. Dr. Antun Korošec was interned. August Košutić and Juraj Krnjević fled the country. It was hardly convincible that the dictatorship would be short-lived and King Alexander would give up the policy with such a long history and long-term objectives.
King Alexander was aware "that the state that is so deeply diverse needs new values and symbols beyond local traditions and specificities." To safeguard the state's unity and stay faithful to the pan-Serbian ideal of "the entire state turned Serbian" he was ready to formally sacrifice the last Serbian tokens: the name of the state and its symbols. And this was where historian Jože Pirjevec saw through his plan for turning Serbian the entire state. "According to the street politics the power should remain in Serbs' hands because Croats and Slovenians, former Austro-Hungarian subjects, were not to be trusted and appointed to high offices."26
Under the pressure from his traditional ally, France, King Alexander decided to provide the country with a constitutional form: on September 2, 1931 he proclaimed the second highest act of the state of Yugoslavia called Imposed Constitution /Oktroisani ustav/. "With trust in Lord and prosperous future of the Kingdom of Yugoslavia I am proclaiming the Constitution of the Kingdom of Yugoslavia."27 In his Address (December 7, 1931) King Alexander said that the major outcome of the act of January 6 was, "As a homeland Yugoslavia is dear to the hearts of Serbs, Croats and Slovenians alike, and we are on the right course towards constant nation-building."28 And yet, the reality was a different story.
The Kingdom was still largely unstable. Prime ministers were being appointed from the ranks of politicians who had supported the regime of January 6. From April 1931 till December 1934 a cabinet of Vojislav Marinković, two cabinets of Milan Srškić and three of Nikola Uzunović came in a row. But apart from these changes in personnel – and notwithstanding the King's absolute power and permanent violence it implied – the regime needed to ensure for itself more solid and wider bedrock. And it found it in a new political formation named Yugoslav Radical Peasant Democracy (JRSD). The state backed it up from "top to bottom." It was a precursor of Yugoslav National Party (JNS) and Yugoslav Radical Community (JRZ). JNS was after "overcoming regional borders, spreading the influence throughout Yugoslavia and fighting for the concept of integral Yugoslavianism."29 And as such it sailed under favor of King Alexander till his death.
And yet, the Imposed Constitution was at the same time seen as a sign of "easing up." For the first time after January 6, 1929 representatives of Peasant Democratic Coalition held a meeting in Zagreb (November 1932). The meeting resulted in a resolution known as "Punktacije" /Basic Provisions/ or "Zagreb Punktacije".30 The resolution condemned "Serbian hegemony" as destructive to the state. It found an echo throughout the country: similar documents started emerging from various sides.
Criticism of the regime and denial of centralism and national Unitarianism were important bearing in mind the growing separatist tendencies at the time. As a backlash to the dictatorship of January 6 separatism increased in Croatia, Macedonia and Montenegro, whereas irredentism was more and more advocated in Kosovo and Macedonia.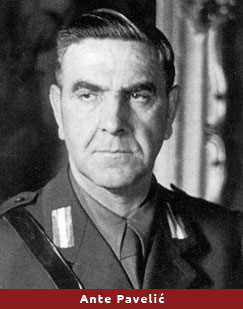 Shortly after dictatorship was proclaimed Ante Pavelić, lawyer and MP of Croatian Party of Rights, fled to Austria. He was a follower of Croatia's political current lawyer Josip Frank launched in the late 19th century and took the helm of the party in 1896. Unlike followers of Stjepan Radić, practically the leader of those Croats who stood for federalism and confederalism, Frank's supporters were calling for an independent Croatian state. They refused any cooperation whatsoever with Serbs and were backed up by Hungary and Italy.31
From Austria Ante Pavelić went to Hungary and then, via Romania, to Bulgaria. He was given a ceremonial welcome in Sophia where he met with Ivan Vaučo Mihajlov, the leader of VMRO Bulgarian wing. The two agreed on joint actions. Pavelić then traveled to Italy where he began working on the Ustashi movement. He was developing the movement's political postulates and, at the same time, planning acts of terrorism, assassinations and political murders. He published (1932) the Principles of the Ustashi Revolutionary Movement.32
King Alexander himself became Ustashis' target. In 1933 in Zagreb he had gone to celebrate his birthday anniversary and amend relations with Croats he was a prey to an assassination attempt planned by Ante Pavelić. Gunman Petar Oreb was put on trial and shot.
Was King Alexander, having refused to find a common ground with anti-centralists and federalists, actually fueling separatism? Historians disagree here: some take he was aware that his policy had suffered defeat and other that he had pursued it till the end. The changed balance of power in Europe resulting from Hitler's electoral triumph (January 30, 1933) forced him to strengthen the Balkan Alliance with reliance of the original Entente Alliance. At the same time, while big powers clashed, he had to test Serbia's relationship with its "old" allies. And so, in early October 1934 he went to France. On October 9 he was gunned down in Marseille, his assassination planned jointly by Ustashi and VMRO supporters. He was shot dead: it is nothing but a myth that he entrusted his entourage with the safeguard of Yugoslavia. Some historians argue that his last "entourage" was actually an "unseemly tour" of his dead body from Split to Belgrade,33 while others labeled the last gathering around him – a manifestation of people's grief.34 However, the will he penned on January 5, 1934 in Bled testifies that King Alexander had been afraid for his life. In the case he left no successor, as provided under the constitution, he appointed "triple" regency: His Royal Highness Prince Paul Karađorđević, Senator Dr. Radenko Stanković and Minister of Education Dr. L. Perović.35
King Alexander's assassination put an end to absolutism as the main pillar of state centralism and national Unitarianism; but to the dictatorship of January 6. First three cabinets the Regency formed (the one of Bogoljub Jevtić and two of Milan Stojadinović) continued the policy against the settlement of the "Croat question." To avoid "the Slovakian scenario" in Croatia Prince Paul appointed Dragiša Cvetković the Prime Minister; Cvetković had been an unknown Radical from Niš and member of Stojadinović's cabinet. The mission of this cabinet was to bring about an agreement between Serbs and Croats. After brief negotiations the agreement was signed (August 26, 1939) and further verified by the governmental decree on Banovina of Croatia. The state was thus initially rearranged but federalism did not have its day. Neither side was happy with the agreement.
The moment of truth came at the onset of WWII. During the ten-year history of the Imposed Constitution – with King Alexander claiming the Kingdom of Yugoslavia was a dear homeland of Serbs, Croats and Slovenians alike, notwithstanding the dictatorial stranglehold – centralism and national Unitarianism were dissolving along with the state based on them; and, as it turned out in the last act, not a single nation saw Yugoslavia as its state; no nation was eager to defend it. The military catastrophe in 1941 pulled the plug on the brief, contradictory and dramatic history of the Kingdom of Yugoslavia.